In the tradition of Edward Eager and E.L. Konigsburg, a novel about the excitement—and the dangers—of wishing.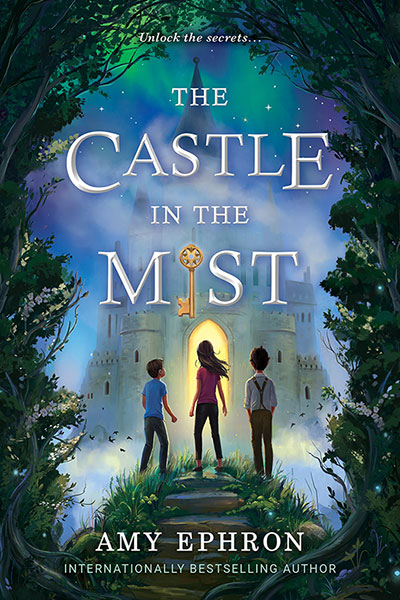 Tess and her brother, Max, are sent for the summer to their aunt's sleepy village in the English countryside, where excitement is as rare as a good wifi signal. So when Tess stumbles upon an old brass key that unlocks an ornately carved gate, attached to a strangely invisible wall, she jumps at the chance for adventure. And the world beyond the gate doesn't disappoint. She finds rose gardens, a maze made of hedges, and a boy named William who is just as lonely as she is.

But at William's castle, strange things begin to happen. Carnival games are paid for in wishes, dreams seem to come alive, and then there's William's eerie warning: Beware of the hawthorn trees. A warning that chills Tess to the bone.

In a magical, fantasy world that blurs the line between reality and imagination, readers are left to wonder exactly what they'd wish for if wishes could come true. Perfect for fans of Half Magic and The Secret Garden—and for anyone who's ever wondered if magic is real.