Books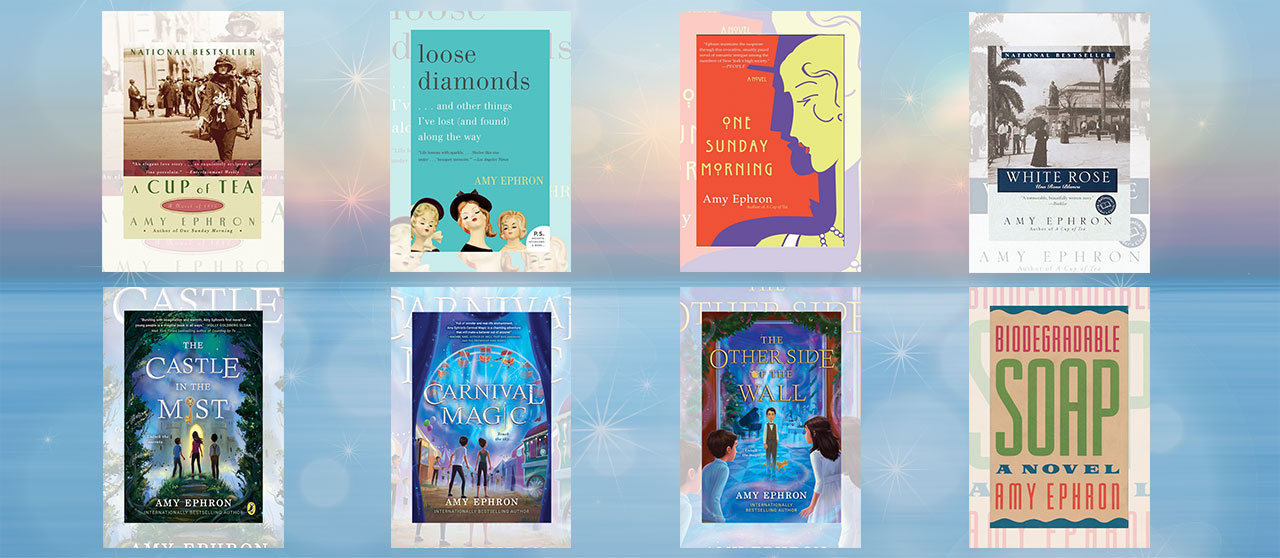 - Here Now -

What's in a name? Everything!

Ephron turns the notion of the good Samaritan on its head in a bauble of a tale about altruism gone horribly wrong.
—Publishers' Weekly 

International Bestseller

In this new adventure with Tess and Max, Amy Ephron takes readers to London at Christmastime, where a new fantastical journey awaits.order

In the tradition of Edward Eager and E.L. Konigsburg, a novel about the excitement—and the dangers—of wishing.

Carnival Magic features a mysterious carnival, an ominous psychic, and a wind that whisks Tess and Max away from their vacation in South Devon, England.

HARPER'S BAZAAR CALLS IT "A MUST READ"

"Her honest approach to her good and not-so-good relationships might be just the thing for anyone feeling sorry about themselves." – Morgan Murrell

Booklist: Best Fiction Award
Booklist: Best Histortical Fiction Award

Newspaper reporter Karl Decker has seen many covert missions. But nothing prepares him for Evangelina Cisneros--the young Cuban revolutionary he is sent to rescue from a Havana jail.