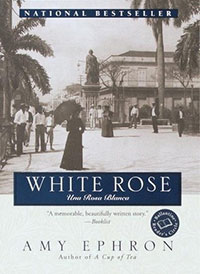 Newspaper reporter Karl Decker has seen many covert missions. But nothing prepares him for Evangelina Cisneros--the young Cuban revolutionary he is sent to rescue from a Havana jail. She is America's cause célèbre, a woman whose fiery spirit awakens something previously untouched within him.
Evangelina is slated to be moved from Havana to the Spanish government's most terrifying penal colony. No one has survived there--and Evangelina will be its first female prisoner. Now it is up to Decker, under the pretense of interviewing her, to help Evangelina escape.
In a country where no one can be trusted, where Cubans meet quiet but violent deaths at the hands of the ruthless Guardia, Karl must gain her confidence. But it is a confidence that will draw them dangerously, passionately together.