Reviews
by Amy Ephron, read by Laraine Newman.
Listening Library, unabridged, 3 CDs, 3.5 hrs.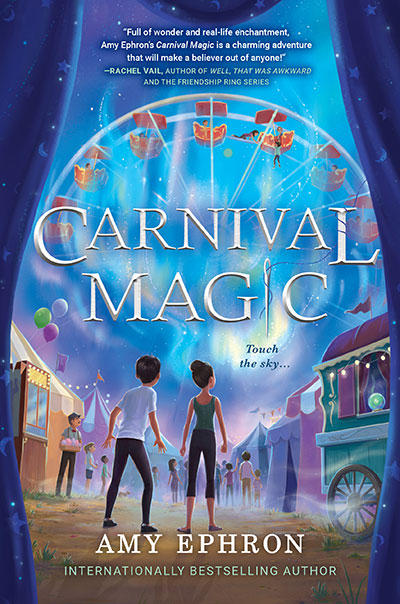 I called Amy Ephron, expecting the usual type of interview to take place, presenting one by one the questions I had carefully outlined about her newest books, "The Castle in the Mist" and its companion, "Carnival Magic," and then jotting down her replies.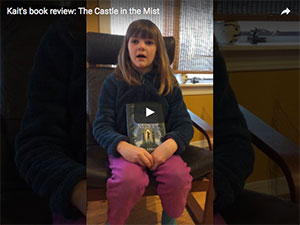 See Kait (age 9) give a Q&A style book review. Find out what she likes about it and who she thinks should read this book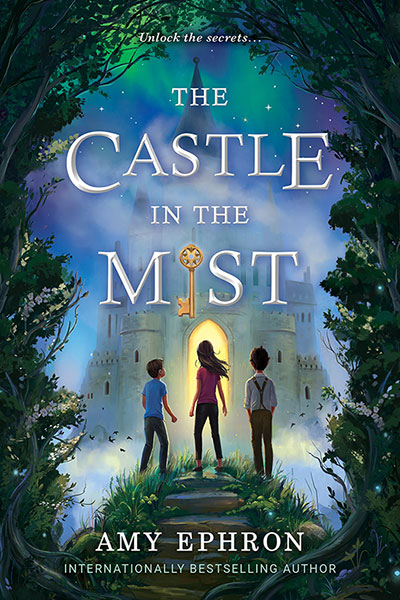 "Bursting with imagination and warmth, Amy Ephron's first novel for young people is a magical book in all ways."
—Holly Goldberg Sloan, New York Times bestselling author of Counting by 7s

"This beautiful story's quiet, peaceful tone nicely evokes both the serenity of country life and the haunting magic of the castle, and the emotional heft of Tess and Max's separation from their parents, as well as their strong bond, keeps the tale firmly grounded in reality. Perfect for middle-graders who love classic fantasy."
—Booklist

"Rich description of the castle along with an elaborate map at the book's beginning and an illustration at the end enhance the fantasy world….A sequel is suggested; beguiled readers will hope it happens."
—Kirkus Reviews
More Praise for The Castle in the Mist:
...Things I liked about this book is that it was very exciting and I never wanted to put it down. It was so good. Other things I liked about this book is it's very adventurous, and it's an amazing book. I didn't have anything I didn't like about it, it was just perfect.

—Maggie Manwill


A near-perfect 9... This book defies gravity because it's hard to put down!

—TFK Kid Reporter Sarah-Blessing Tetedje